Keiko
High-quality Dating Community
ー for Japan Male and Thai Female
To embrace the era of globalization, we will go beyond borders in pursuit of health, wealth, fulfillment, and self-actualization. Diverse and creative lifestyles.
We have created a bridge for love between single Thai women and single Japanese men. Our services include Zoom online video matching date or offline matching parties, among other activities. We believe that true love can transcend cultural barriers. Starting from online connections, both men and women will respect and love each other in real life, creating a happy life together.
Recruit female members from Thailand
Thai single women(unmarried, divorced, widowed)

aged between 22 and 45

Education level higher than high school

Language proficiency: English, Japanese( or Chinese)

Healthy , no tattoos or other contagious diseases

No history of criminal offenses.

Strong adaptability to new life, sincerely want to get married.Gentle personality with traditional values.
If you don't speak foreign languages, but have good manners and a passion for learning, we also warmly welcome you.
1.Female Personal Information Registration
2.Interview with our company's consultants
3.Formal application for membership
4.Video conversation with male member use Zoom
5.Meeting and dating with male members (signing a contract)
6.The romantic date between the two parties begins
TEL :094-752-3202

E-mail:riben6823@aol.com

LINE :riben6823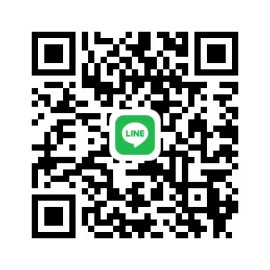 Zoom conversation with a Japanese man, to keep a few things in mind:
1.If you are a single Thai woman and want to meet and fall in love with Japanese men in the future, Please first choose a dating platform and company with years of work experience and credit.This can ensure the authenticity and reliability of personal information for both men and women, At the same time, personal privacy will not be leaked.Improve the success rate of appointments,
2. Download the Zoom video software on your mobile or laptop at least 3 days before the scheduled video call. Once the video call is scheduled, please log in 15 minutes prior to the agreed-upon time for audio and video testing.
3. Maintain good appearance and politeness throughout the conversation. Video calls provide a more direct and authentic means of communication, and your appearance and behavior will leave a lasting impression. Dress appropriately, groom yourself, smile, make eye contact, and avoid any inappropriate actions.
When responding to the questions posed by the other party, please say "thank you(ありがとうございます)" after providing your answers. When concluding the video call, bid farewell politely to the other party. Read More>>